executives looking towards
professional & personal growth
As an executive, sometimes you find you need a reset: to think about how to move forward, whether you want or need to stay where you are, or should change course entirely. Should you move to another company? Or to a completely different sector? Should you continue along the same path, but with newfound inspiration? Or should you redefine your ambitions and push into a new direction?
These decisions present you with certain dilemmas, and you're looking for an impartial sparring partner to help you sort through them. An independent coach who can help you figure things out and suggest the possible solutions. Someone who quickly gets to the heart of the matter and dares to tell you the truth. But who can do all that?
For more than two decades, we've been guiding executives from the Dutch business community through transitions in their careers. We're specialised in coaching:
"…the coaching has been mind-opening and mind-blowing; I'll approach my next challenge with an extra set of insights and tools…"



JAN VAN TWILLERT
was VP Marketing Danone, now GM Pepsico

"…QUIST helped me rediscover my true motivations and to set out in an entirely new direction…"




HEIN VAN DER LOO
Director of Private Banking at ABN AMRO, now Mayor of Zwijndrecht

"…QUIST's coaching stimulated me to leave my comfort zone and to present myself at a new, more visible level…"



DANIELLE VAN DER VLIET
was Director of Compliance Rabobank, now President of the Board of Directors CAK

"…thanks to QUIST, I've found the courage to take the step towards the world of sustainable energy…"





DANIEL VAN DONGEN
was CFO NSI, now CFO Sunrock

"…after 25 years at ING and NN, I didn't have a very good view of the outside world; QUIST's coaching has expanded my horizons…"



QUINTEN FRAAIJ
was MD NN Group Belgium, now CEO Monuta

"…I needed a fresh perspective after years in corporate life. Now I'm once again connected with my intrinsic motivations…"



AART JAN VAN TRIEST
was CMO Friesland Campina, now CEO Fitchannel
Seasoned coaches
Coaching comes with certain obligations. It demands effort. Daring to be vulnerable. Commitment to achieve your goal. QUIST works with seasoned coaches (our Inner Circle), who all have experience working at the top of large organisations. They're accustomed to bearing responsibility – in their earlier executive roles, and now as board members and commissioners. They are coaches who know what you need to return to yourself.
It's absolutely normal to change course two or three times during your career
Helping talented, proven competent people to find their proper place in the job market – that ambition has driven us for more than 20 years.
But it doesn't happen by itself: it is extremely unusual for a person's career to run in a straight line within a single branch. It's much more common for a person to change course two or three times over the course of a 30-40 year career. These course changes are sometimes unwanted, and sometimes they announce themselves in the form of dissatisfaction, doubt or concerns.
It is vital that one takes these concerns seriously, as they won't go away on their own. You face an important transition, that you should grasp by the head carefully and with inspiration. One crucial step is to acknowledge how important these concerns are. You may be on the verge of a major transition.
Understanding careers in and to the top
All of our coaching is based on a thorough understanding of careers at the top. We know that careers do not run in a straight line, but when you're in the middle of it you often don't appreciate that a change in course can lead to new horizons. Obstacles and setbacks are not put into perspective.
At QUIST, we advocate an alert, resilient attitude to roadblocks. Seize the opportunity to use the transition as a source of enrichment.
Whatever you need from us: QUIST Executive Coaches is at your side with the greatest possible expertise, dedication and integrity.
Would you like to know more? We would be happy to get better acquainted in an introductory conversation. Call Saskia Hooft at: 020 218 44 66 to make an appointment.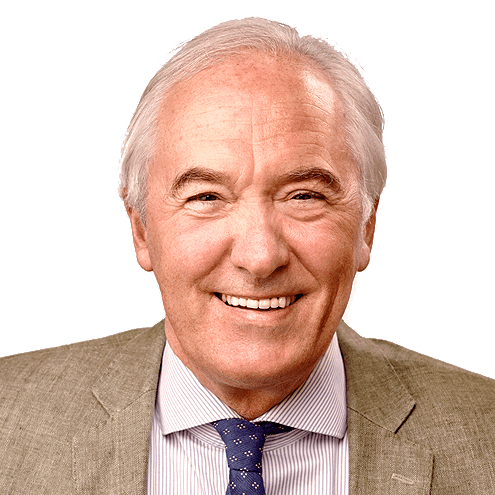 Jan Quist | director and founder