Jan & Door
Jan Quist and Door Plantenga are responsible for the day-to-day affairs at coaching bureau QUIST, located near the Concertgebouw in Amsterdam. The two found a deep connection in their sincere interest in people. With their unbridled enthusiasm and positivity, they always prefer to 'walk on the sunny side of the street'. That enthusiasm is immediately palpable as you enter the second floor at Concertgebouwplein 19. To have real contact, you have to be willing to make a connection, and that esprit is unmistakeable in team Jan & Door.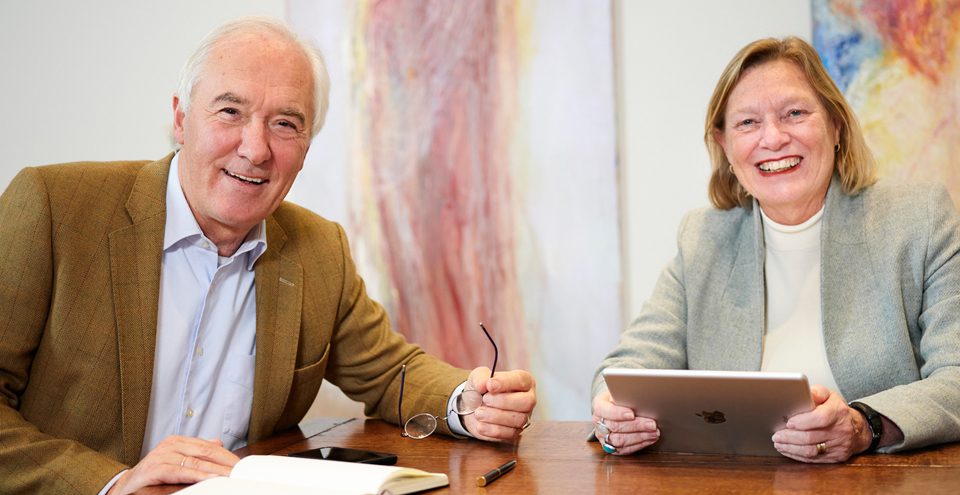 Positive image of humanity
What connects us is our positive image of humanity. We believe in the power of the will and the creativity of the individual. As a talented and ambitious person who has already achieved a great deal, you feel the urge to move forward in your career, but you can't always initiate that process of renewal on your own. We've both experienced the ups and downs that life can throw at you.
So we're eager to help you achieve your goal: finding a satisfying place in your working life!
Feel welcome
Together, we are responsible for the day-to-day management of QUIST, and it's our responsibility to make you feel welcome. That begins with a conversation to get better acquainted. During the course of this conversation, we'll try to discover what drives you, and what your ideals, goals and dreams are. We'll also find out what kind of coaching you need.
Together with our coaches, we'll arrange for an inspiring and thorough coaching process.
Jan founded our bureau 21 years ago; Door joined us as an Inner Circle coach in 2016; together, they've shared responsibility for leading the coaching bureau at the Concertgebouwplein for the past year.
Please feel free to contact us, so we can get to know you better!