Door Plantenga
"It gives a lot of satisfaction to help people gain insight into their motivations. Holding a mirror to the people I coach helps them make unexpected discoveries about themselves. The trick is to use these new discoveries to grow into a new style of leadership."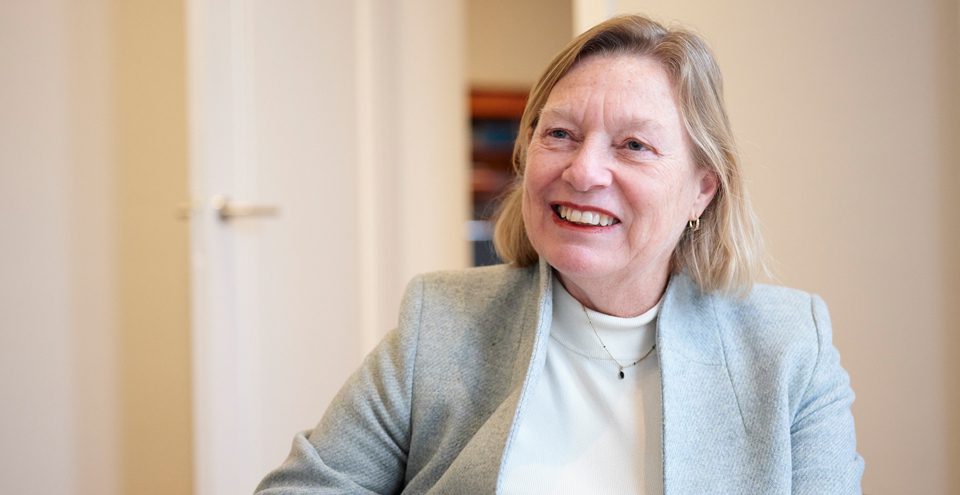 Driven executive coach
Door is a goal-oriented, no-nonsense coach who uses humour and love to guide you to a meaningful new destination. She knows how lonely it is at the top, and the positive strength that coaching can provide. Door holds up a mirror for you to become aware of your own development, and to gain new insights into it. Doing so has also helped Door to continue on her own career path with energy and enjoyment. She is passionate about sharing that experience with you.
Advocate of more diversity in the office
All of that comes together for Door in the Coaching Women Leaders programme developed especially for female executives: she is convinced that diversity leads to better results, both material and intangible.
"All too often, I see extremely competent women strand on their way to the top. That's such an unnecessary waste, because all you need is more awareness of your own qualities and personality, and a better understanding of the game."
Door puts her heart and soul into helping more women reach the top leadership positions – and to keep them there.
Background
After completing her studies in Philosophy in Leiden and Business in Rotterdam, Door spent 30 years working in a variety of positions for Heineken in the Netherlands and Africa. After serving as the Managing Director in Rwanda and Slovakia, she worked as the Managing Director for Western Europe until 2015. Since then, Door has worked as an executive coach, consultant and interim manager.